Friday, November 21st, 2008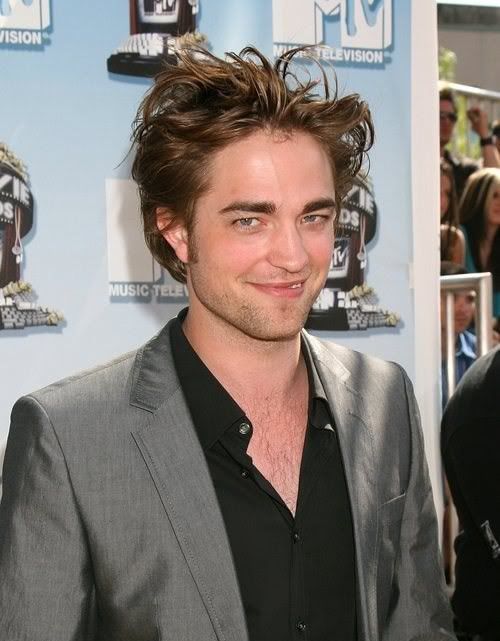 Dear Robert Pattinson,
You're touring the world for one of the biggest hyped movies of the year. Perhaps THE biggest hyped movie of the year. I'm sure it's so crazy for you right now with all the attention you're getting and the hysterical screaming girls that chase you down the street, and yet you seem to be really handling it all well. In fact, I totally prefer you to those High School Musical kids.
You've been doing tons of interviews and promotional events for the movie, and I know that takes a lot of time. But please, PLEASE, wash your hair! I beg you! If you're tired, have someone wash it for you. I'm sure you can afford it. Actually, there are tons of girls out there that would probably do it for free.
Look, I get that it was the style for the movie, and on a 108 year old vampire trapped in a 17 year old's body when you're trying to be all lustful and mysterious and brooding… I'll let it go. But you're not filming the movie any more. You're not ACTUALLY a vampire! So before your next public appearance, can you please try and find some time to wash your hair?
Love,
Heather
P.S. Get all the books in the Twilight Saga on CD 40% off, today only! Visit the 25 Days of Christmas calendar for more details.
P.P.S. Since it's the audio version, you don't have to worry about the whole hair thing. You can just pretend that he's washed it… or not! It's up to you.